Lestijärvi-package
Lestijärvi-package
The municipality of Lestijärvi warmly welcomes all the new residents!
In addition to the standard services, Lestijärvi offers many other benefits in the form of the Lestijärvi-package.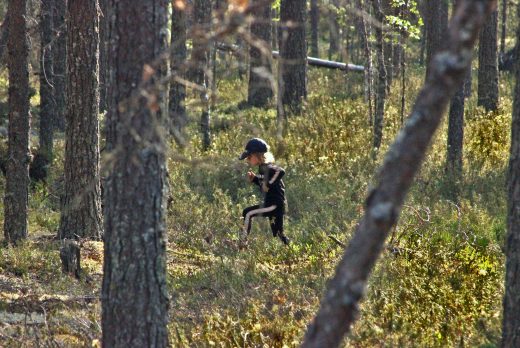 Goals
Creating framework for living support to improve Lestijärvi´s pull factors.

Developing services and securing their foundation to match the needs of the residents.

Strengthening the image of Lestijärvi as a cosy municipality to live in.
Means:
Affordable properties

Kirkonkylä, Yli-Lesti and Syri areas 1.682 euros/property.

Paranta area properties in A0-blocks 1, 20, 21 and 22 3.364 euroa/tontti.

Contact information: Susanna Tuikka, administrative director p. +358 406 841 195.

Scholarship for students studying outside Lestijärvi.  

All students studying outside Lestijärvi will be granted a scholarship of 168€.

Contact information: municipality director p. +358 503 823 201

Benefits for families 

The municipality can provide childcare for everyone in need.

Lestijärvi offers 10 000€ baby support within 10 years for every baby born in Lestijärvi.
Rules of baby support
Every baby that is born in Lestijärvi and has a mother as a resident of Lestijärvi will be entitled to the municipalitys baby support, which is in total 10 000€ euros/baby.

The municipality´s baby support 10 000€ will be paid within 10 years, 1000€/year. The payment is paid in full in the last day of the census and the right for the support will be checked. The right for the support will be given if you are a living in Lestijärvi and are marked as a resident in the census on the day of the inspection. The inspection will be done yearly and the payment will happen in the beginning of the next year. This principal is being followed for all the baby support payments every year.

The right for the baby support will end if the applicant moves to another municipality or if the residency by the census changes even if it is for short term.

The right for the municipality´s baby support can not be claimed back, even if the child moves back to Lestijärvi within the first ten years of his/her life.

In a case of municipal merger, the remaining baby support will be paid in full on the last day prior to the official municipal merger.
Lestijärvi municipality has given baby support since 01.01.2012.
Contact information
Day care councelor
+358 505 370 089
Load the application form here.